BREAKING: U.S. orders Nvidia and AMD stop selling AI Chips to China
Two of America's top chipmakers have been ordered to stop selling high-end computer chips to the Chinese and Russian governments.
Both Nvidia (NASDAQ: NVDA) and Advanced Micro Devices (NASDAQ: AMD) said on Wednesday that they were ordered by U.S. officials to halt exports of specific high-performance chips that could be used in artificial intelligence development.
The restrictions include Nvidia's A100 chips, its upcoming H100 integrated circuits, as well as any computer system that includes said components.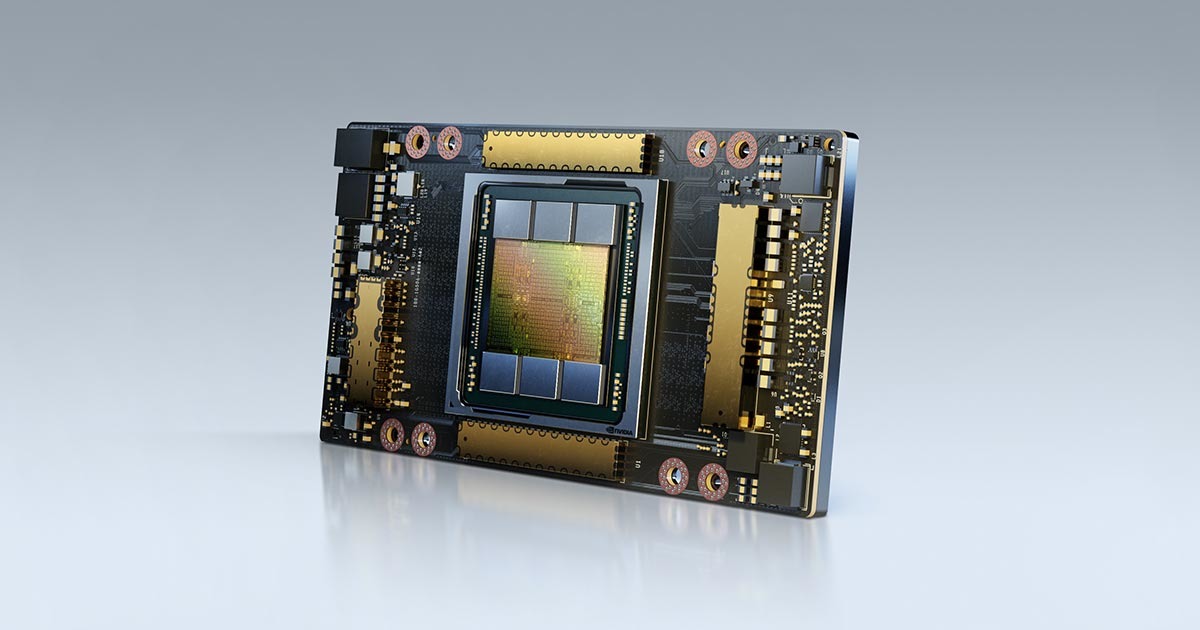 In contrast, high-end chips used by the consumer gaming segment, such as Nvidia's RTX 3000 series and AMD's 6000 series, remain unaffected. The U.S. government specified that any chip that could become diverted for a "military end user" are off limits.
AMD, whose GPUs are also used to speed up machine learning calculations used in AI, said that it would need to apply for a specific kind of license in order to sell its most advanced accelerator, the MI250X, in China.
As for Nvidia, the company warned that the new regulatory decision could cost the company over $400 million worth of business. However, the chipmaker did receive clarification that the U.S. government would let it continue to develop its H100 AI chip in China, just not sell it there.
While the order also applies to sales of products to Russia, both companies said they currently do not sell any products in the country.
China's Response
China quickly condemned the move, with Chinese foreign ministry official Wang Wenbin saying that the U.S. was attempting to impose a "technological blockade" on China.
"What the US has done is a typical "sci-tech hegemony,"" said Wenbin on Thursday. "The US seeks to use its technological prowess as an advantage to hobble and suppress the development of emerging markets."
Analysts at investment bank Jefferies said that the biggest users of chips in China were cloud service providers and large internet companies. They also said that for these specific chips, there were no local substitutes. The only alternative would be to user multiple lower-end processors that weren't banned, though that would be much less efficient.
This new regulation comes as a reminder to just how tight US-China relations are, especially over business and tech issues. Last week, both governments came to an agreement over auditing US-listed Chinese companies, a move which suggested a potential breakthrough in trade relations.
Is the Chip Shortage in Asia Improving?
While the ongoing chip shortage has been steadily improving since the pandemic, Asian markets have only recently started to see an improvement in the supply situation.
With a slowdown in China's economy now seemingly inevitable, we're seeing a similar decrease in demand for electronics. Shipments of smartphones and personal computers have fallen on a year-over-year basis in China. According to industry tracker IDC, smartphone shipments dropped 8.9% while PC shipments were down 5.1%.
The silver lining is that this slowdown could finally help ease up on the chip shortage in Asia. According to Credit Suisse, days of inventory increased to 53 days compared to the 42 days.
Asia Markets provides a different perspective on the fastest growing region on the planet. You can subscribe here.